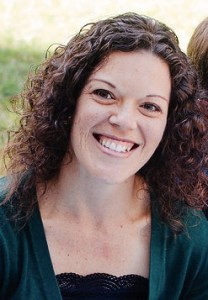 Academic Coach, Melanie Black is passionate about helping others and learning all she can in the process. With eleven years of experience in the field of education, she is determined to help students succeed in school and life through mindfulness techniques and various academic strategies. She has completed training with Mindful Schools, which has empowered her with the knowledge to teach their mindfulness curriculum and concepts to students grades K-12. Melanie is an Associate Certified Academic Life Coach and trained under John Andrew Williams, the founder of the Academic Life Coaching (ALC) certification program, which is approved by the International Coaching Federation (IFC).
Click here to read what students are saying about Melanie Black.
Melanie has worked with and volunteered with several local organizations in Jacksonville, FL such as Communities in Schools,  Junior Achievement, Pace Center for Girls, Duval County Public Schools' Challenge Day events, and Generation WOW. Melanie is on a uncompromising mission to help others achieve success, and to lead by example.
 One of my goals is to continue to be a humanitarian who helps our local community. I am passionate about my relentless pursuit of knowledge and desire to help others.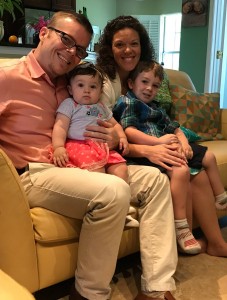 Melanie loves everything outdoors and craves adventure and new experiences. She loves to travel and has visited 14 countries and can't wait to visit more. Melanie enjoys spending time with her husband, Wesley, and their two children, doing a variety of things such as venturing to the beach, going biking, kayaking, camping, and listening to live music. She enjoys running or walking for different causes, especially breast cancer and Alzheimer's awareness. Melanie also enjoys the quieter side of life by practicing yoga, getting creative with her drawing and painting, and working on crafty projects.
The Student Futures Story
Student Futures was founded by Melanie Black to help struggling students become successful life long learners. Melanie Black's background offers an advantage with this business as she has over eleven years of experience in the education industry. She is familiar with the local education system and programs offered in Jacksonville, FL and surrounding areas. After attending the Grad Nation Summit in Jacksonville, Florida and learning about how much local students are struggling Melanie was inspired to start Student Futures in hopes of raising the graduation rates in high schools, colleges, and universities. Today's educational system is becoming increasingly competitive for both students and institutions. Students must learn as much as they can, and learn it effectively. The key to a student's success is self-efficacy, self-motivation, and self-discipline. As educational institutions become more competitive, and are required to increase their standards, there will be more of a need for private academic coaches who can give students the consistent personalized attention they need to be successful.
Mission
Student Futures is dedicated to helping students reach their full potential by creating opportunities for personal growth through quality education and client support.
Student Futures is a company that wants to help students maintain success through high school, college and beyond. Through academic coaching students can improve academically and develop the motivation, skills, and passion to succeed. Thus, making them lifelong learners. This company believes that ALL students can succeed.
       Our Values:
We put students first.
We value education.
We do our best to help the "whole" student.
We believe with the right tools ALL students can succeed regardless of race, creed, gender, or disability.