Is Academic Coaching a good fit?
Do you know a high school or college student who has anxiety about school?
Do you know a student who needs help planning for the future?
Do you want to help a student with time management and organization?
Parents, is it sometimes hard to talk or connect with your teen?
Are you worried your teen does not have the life skills needed for a successful future?
If you answered yes to any of the questions above then academic coaching could be a tremendous benefit to someone you know. Coaching programs can be found all over the world, and more colleges and universities such as Florida State are implementing these programs for students. An academic coach is like a sports coach who wants to inspire and help you perform to the best of your ability, believe in yourself and learn from your mistakes. Click here to read what students are saying! Click here to learn more about how Students Futures helps students succeed in school and life.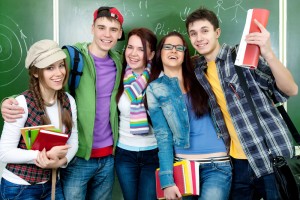 Empowering students on the road to success!
"Education is the most powerful weapon you can use to change the world." Nelson Mandela
Why Work With Student Futures?
 Student Futures offers the ONLY private academic life coaching program in Jacksonville and Northeast Florida
It's the perfect combo that gives students academic strategies to succeed AND tools to improve core life skills.
We are passionate about helping students succeed and dedicated to helping them successfully navigate high school, college, and their future.
Academic Coaching Works!
Over the past seven years, students who learned skills in the ALC program experienced:
93% Reported feeling more confident
82% Reported less stress
79% Reported improved communication with parents
100% Accepted to 1 or more of their top 3 college choices
0.81 Average GPA boost (of students who were not already earning a 4.0)

Student Futures can help you get the most out of your education. We believe EVERYONE has the ability to succeed. Click HERE to learn more about academic coaching and what we do for students. Contact us today for a FREE consultation!