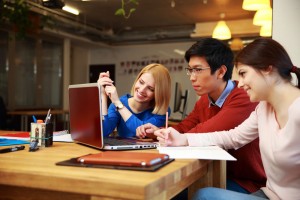 4 Your Next Step: Private college admissions and career counseling in St. Johns County and surrounding areas.
M Power Tutoring:  Michelle Kaiser and her team of tutors help students in the following subjects: Mathematics, Science, Language Arts, Computer Science, Elementary Education,  Common Core. 
Jacksonville Families With Teens: Helping families with teens in and around Jacksonville navigate through the challenges of life and school with less stress and more success.
College Board: Successfully helping students prepare for and plan for college since 1900 this not for profit organization contains a wealth of information that is a necessity for any student on the road to success.
LinkedIn For  Students: This is a fabulous website for students to start building their brand and professional online presence. A definite MUST HAVE for any student.
Volunteer Match – Great site for finding local community service opportunities. Start by making an account. Search for opportunities which are of interest to you.
How To Study: This website has a ton of useful resources for any type of student. The website offers advice and tools for organization, study skills, goal setting, motivation, time management, etc.
Jacksonville Public Library: Explore JPL's youth programs. There are several events for teens. Their Teen Advisory Boards are a great way for teens to be active in their community and earn community hours.
BOOK LIST
7 Habits of Highly Effective Teens By Sean Covey
Success Express for Teens: 50 Life-Changing Activities By Roger Leslie
Daily Reflections For Highly Effective Teens by Sean Covey
What Color Is Your Parachute for Teens: Discovering Yourself, Defining Your Future by Richard Nelson Bolles, Carol Christen
Life Lists for Teens: Tips, Steps, Hints, and How-Tos for Growing Up, Getting Along, Learning, and Having Fun by Pamela Espeland 
The Secret for Teens Revealed: How Parents, Teachers, and Teenagers Can Inspire Leadership and Transform Lives by Andrea Samadi
The Success Principles for Teens: How to Get From Where You Are to Where You Want to Be by Jack Canfield
 Tuesdays with Morrie: An Old Man, a Young Man, and Life's Greatest Lesson by Mitch Albom
"Let us think of education as the means of developing our greatest abilities, because in each of there is a private hope and dream, which, fulfilled, can be translated into benefit for everyone and greater strength for our nation." John F. Kennedy