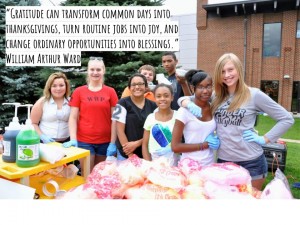 William Arthur Ward's words of wisdom remind us how gratitude can transform your life.
"Gratitude can transform common days into thanksgivings, turn routine jobs into joy, and change ordinary opportunities into blessings." – William Arthur Ward
10 Questions That Lead to a Thankful Attitude by Adam Gragg
What is a unique skill or talent I have?

Who is a person in my life I'm blessed to know and why?

What is a life experience (good or bad) that has made me a better person?

What am I probably taking for granted?

What's a modern convenience I'm thankful for?

Something positive about my home environment is _______________ .

What is one thing someone has done for me that has improved my life?

Who can I thank today and why?

What is an opportunity, big or small, that I have ahead of me?

Something I have learned recently that has made my life better is _______________ .
Pick one of these questions each week to focus on and transform your life with gratitude.
Benefits of Gratitute
Feeling more satisfied at school
Less stress and anxiety
More resilience
Build stronger relationships
Less materialism
Fewer symptoms of depression
Happier with life in general
---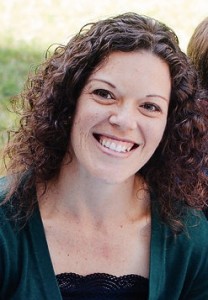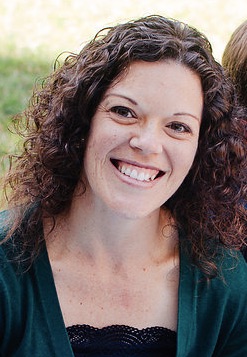 Melanie Black is an Associate Certified Academic Life Coach and mindfulness educator. She is passionate about helping others and learning all she can in the process. With ten years of experience in the field of education, she is determined to help students succeed in school and life. " One of my goals is to continue to be a humanitarian who helps our local community. I am passionate about my relentless pursuit of knowledge and desire to help others."