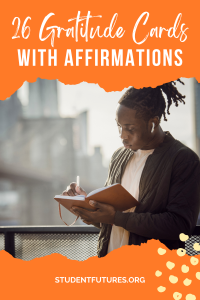 Gratitude has been proven to improve well-being. Promote gratitude and create a positive mindset with these special cards. Get the printable version or the physical cards sent you. These are perfect writing prompts for students. They are a great gift for teachers and nice discussion cards for families. Plus, enjoy a unique affirmation on every card!
Benefits
boosts immune system
improves mental well-being
creates positive mindset
positive actions
builds resilience
increases empathy
reduces stress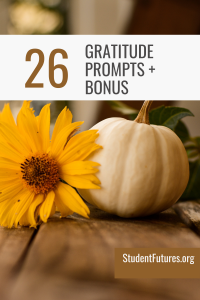 As the holiday season begins these cards are perfect to incorporate writing into classes. They will prompt a great discussion. Likewise, they do the same for families. During this busy time it's helpful to stop, drop, and discuss what we're thankful for. The bonus affirmation on every card a perfect way to maintain a positive mindset throughout the holiday season.
Personally, I get overwhelmed during this time of year during fall and the holidays. There are so many things to keep up with. All the things! I created these 26 cards to help people slow down. Looking at one at a time takes only 5-10 minutes max. Keep a journal of responses or just discuss them as a group. Ether way they are bound to have a positive impact on your life.
Get the physical deck HERE.
Get the printable cards HERE.
Like these cards? Check out the Movement Cards and Creativity Cards!
Better yet gift all four decks to someone special. Get the complete JOY Deck HERE.