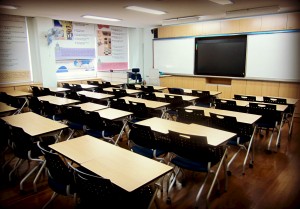 Photo Credit: https: https://www.flickr.com/photos/cali4beach/
It's that time again!
Hopefully, you have had a fun and relaxing summer where you learned a lot. Now, it is time to switch gears!  Whether you go to public or private school, attend virtual school, or are homeschooled everyone has many things to do to get ready for the 2014-2015 school year.
Today is the beginning of Florida's tax free holiday weekend. Yay! What is on your shopping list? Click HERE to see Duval County Public School's shopping list for K-8. For high school lists go to the school's website. On Saturday, August 2nd, Duval County Public Schools is hosting Back to School Fest at the Jacksonville Fairgrounds from 9am-noon. Lots of cool stuff happening there for parents and students! This year is Duval County Public School's 150th anniversary. Wow! Let's start this year strong!
Photo Credit: https://www.flickr.com/photos/conspirator/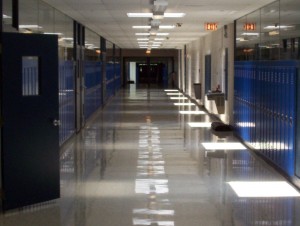 The Top Item on Your List
An organized student is a successful student. A successful student is a happy student.
Buying a planner is essential to having a successful school year. You can make your own on the computer for free or stores have tons of affordable planners for less than $20. For those of you that are tech savvy check out the My Study Life app. Check out our Pinterest Time Management board for cool stuff by clicking HERE. I know for most students using a planner seems like a chore or another assignment. Mastering how to use a planner will help you be successful not only in high school and middle school, but in college and beyond.
How can parents motivate students to utilize the planner? Buy or create a planner that suits your student. Have the student make it their own by using stickers, or drawing something unique. If students are allowed to personalize it then they will be more likely to take ownership of it. Create a planner routine with your student. Check in each night and review the planner together. Keep a planner yourself. If you can show your student how you use a planner too then, they will be motivated to use one themselves.
TIPS FOR STUDENTS
– Keep the planner accessible! Most students don't use the planner because it is never at their fingertips when they need it.
– Write fast! In order to do this use texting language or abbreviations.
– Never be dependent on your memory! We all have tons of things to do. You can't be expected to memorize it all.
– Keep a pen in the binding
– Mark your current page with a small binder clip.
Here's to new beginnings! Student Futures wants to help you as you start the new school year. We provide academic coaching services that motivate and inspire students to succeed. Learn more about what we do by clicking HERE. If you know a student who needs some help starting the year off right then contact Student Futures today for an initial consultation.  We want to help you on your road to success!
Keep smiling and reaching for the stars!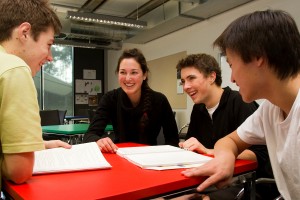 Photo credit: http://www.phototek.co.nz/