ALL products are great for homeschool families, online students doing distance learning, public, private, and charter school students!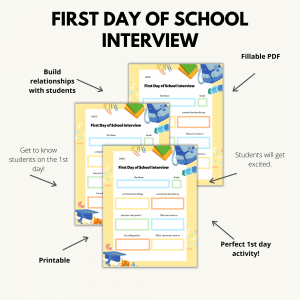 Get FREE back to school signs for 2022-2023 school year in my store by clicking HERE. I created three different ones to choose from. Plus, Teachers, I made a special back to school sign for you!
This printable sign is perfect for the first day of school. Have the student write their responses and take that special back to school photo with them holding the sign. Great for homeschool students.
It's perfect for hanging in your house, posting on social media, and taking those amazing first day pictures!
Two Day Sale! Save Up to 25% !
Visit the Student Futures TPT shop and use code BTS22 to save on all products on August 2nd and 3rd. This includes new items like the First Day of School Interview as well as the new workbook, New School Year, New You, which combines STEM and goal setting for upper elementary students as well as middle and high school students. Student learn about reverse engineering and how to apply the concept to create goals for the new school year.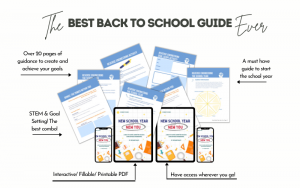 Save 20% in August
Select products in the Student Futures Etsy Shop will be 20% off for the whole month of August. Happy back to school shopping!
Products on Sale in August
Student Futures Yoga and Affirmations Cards
The NEW Learn Like a Ninja digital, fillable, and printable workbook. It has everything a student needs to be successful with activities relating to study skills as well as social emotional learning.
The latest activity book, New School Year, New You. The is a great for first day of school activities. It is digital, fillable, and printable. So even online students who are doing distance learning can complete it on their computer or tablet.
Physical workbooks: Victory is Yours: Goal Setting Made Easy and Learn Like a Ninja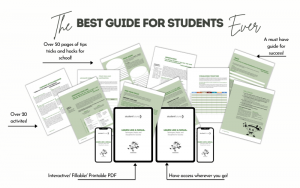 Looking for more back to school supplies for the 2022-2023 school year? Don't forget this essential item.
Giving Back
Supporting Student Futures means you are a part of the village. We make products that help students. A portion of the profits go directly to teachers. It really does take a village! Thank you for your support.