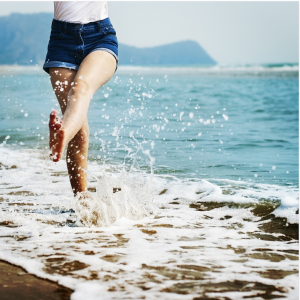 Spring break is approaching quickly. Students don't get a break often, which is an important reason why this time should be used wisely. Don't sit around staring at a screen. Have some fun and create happy memories.  Here are some great ideas for a memorable spring break.
Plan a Staycation
Get Outside: Visit a new park, have a picnic, get some exercise walking trails, go to the beach
Make Something:
Grow Something:
Try Something New: Go to a yoga class or pottery studio. Try surfing or skateboarding.
Make a Difference
It's a great time to do something kind for others. Community service also looks great on a college application. Here are some ideas:
Offer free babysitting for one night to someone who could use the break.
Volunteer for an organization in your community that works for a cause that you are passionate about.
Clean the house.
Host a fundraiser for a good cause such as a car wash or bake sale.
Tour Colleges
Road trip! Check out our go to guide to visiting colleges and universities. Includes a FREE printable college research guide!
Plan Ahead
Register for Student Futures summer programs!
Job shadow someone during spring break.
Do research on majors and careers that interest you.
Go through your backpack, binders, etc., and get organized for the remainder of the school year.
Plan for summer break.
Self-Care
write in a journal
make some short term and long term goals
sleep in
read a good book
---
Melanie Black is a trained Academic Life Coach and mindfulness educator. She is passionate about helping others and learning all she can in the process. With over ten years of experience in the field of education, she is determined to help students succeed in school and life. " One of my goals is to continue to be a humanitarian who helps our local community. I am passionate about my relentless pursuit of knowledge and desire to help others."